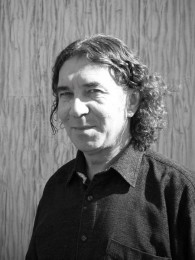 Biography
The name Suljakov has become synonymous with idyllic, tranquil worlds, settings so warm and inviting that one becomes lost as they imagine themselves strolling along cobblestone steps or sitting quietly at the lapping shores of a shimmering canal. His sought after paintings are exquisitely romantic and resonate with rich colors that somehow manage to be realistic and out of this world at the same time. He calls his style, "modern impressionist with a surreal sense," and wishes for people to "see the same thing that [he] sees—beauty." He goes on to say, "It doesn't matter what type of painting I am doing, it is all about beauty. It's about a place that will take you away to a better world—something pure, something in your dreams."
Rarely has an artist made a quicker impression on the world of art than Vadik Suljakov, with his lushly textured and intriguing canvases that not only stir our senses, but allow us to experience a destination.
Vadik Suljakov, born in Moscow, the cultural center of Russia, began painting at the age of four and received his formal training at the prestigious Moscow First Art School where he rigorously studied the fundamentals of painting. While in college, he was given the opportunity to visit Italy and France. The charm and beauty of these countries left an indelible mark on Suljakov. He was enchanted by the awe-inspiring cities and towns steeped in history and began painting the beautiful landscapes and city scenes that he admired in his travels.
Unwilling to compromise his artistic vision and tired of the political changes in Moscow, Suljakov longed for the freedom to express himself on canvas and soon fled to America where he found work as a commercial artist in New York City. Suljakov's experience in America has greatly influenced his art. For Suljakov, one of the most frustrating situations in Russia was the severe paint shortages. Paints were very rare and prohibitively expensive; it took incredible manipulation on his part just to get the canvas and brushes. He, like most Russian artists, was stunned when he came to America. To see all the colors readily available along with unlimited canvas and brushes, must have been like a dream come true. Now Suljakov could realize his artistic destiny.
His travels to cities like Venice, Paris and Rome while a young man could now be taken full advantage of. He overflowed with ideas which had incubated in his mind for so long. From the cafes and canals, to the narrow alleyways and stairs, Suljakov's artistic vision was finally free to soar without socioeconomic obstacles.
Collectors Editions eagerly invites you to experience this wonderfully talented artist whose charming and idyllic scenes have thrilled audiences around the world. As you view his masterpieces, may you shed all your troubles and be transported to a world of beauty and peace.